Cognitive Dissonance - April 1st - June 1st, 2014
A Systematic Derangement of the Senses - A
Multimedia Group Art Show
Curated by Tiare Ribeaux and Joey Casio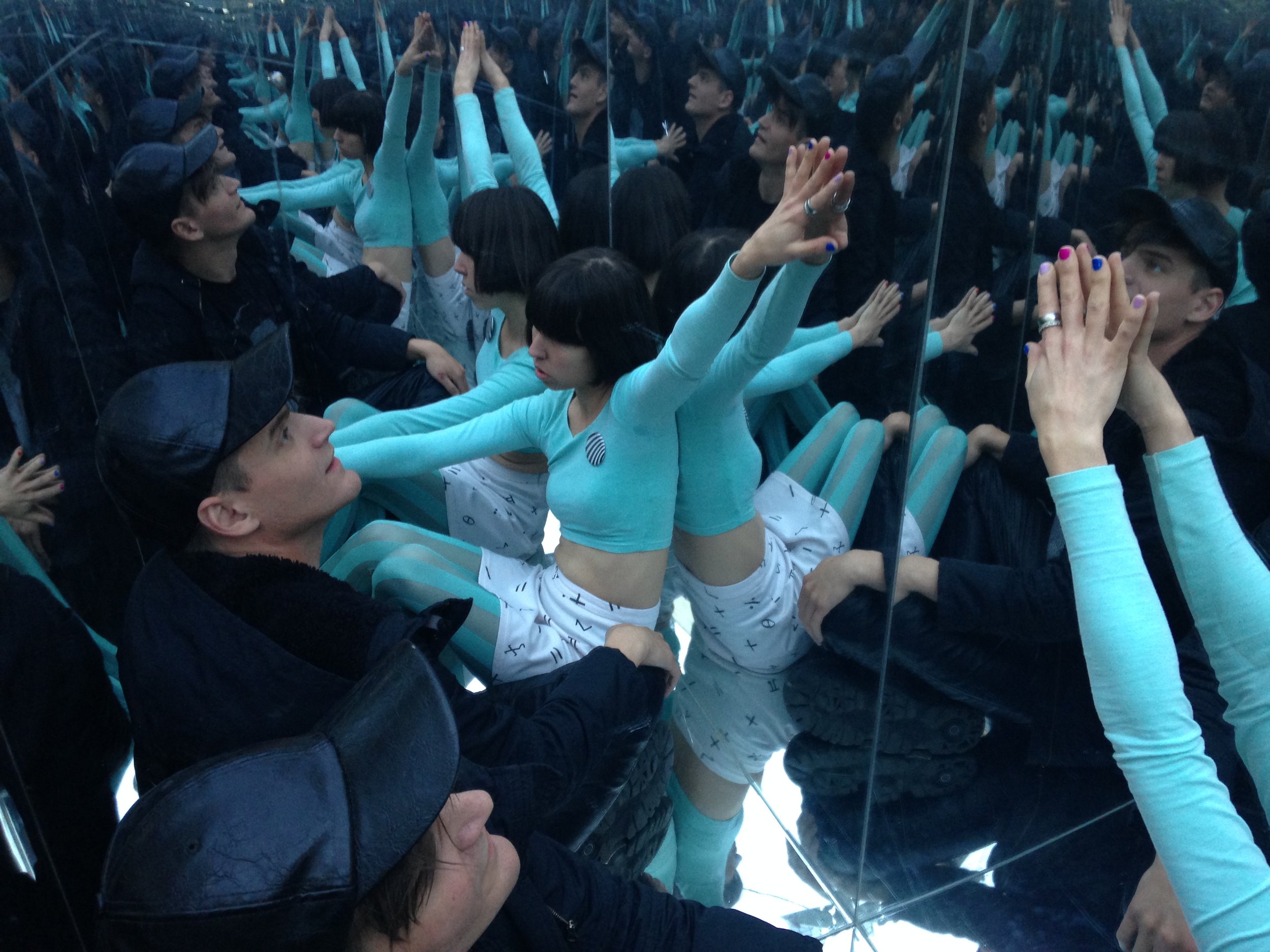 The goal of Cognitive Dissonance was to create a fully immersive sensory environment with multiple installations which involved the stimulation of one or more of each the 5 senses, e.g. sight, touch, taste, sound, and smell. To accomplish this, we invited 8 different bay area based artists to be involved and assigned each artist one or more senses to focus on with the option of using the audience and themselves for experimentation. The goal was to create an environment that would mimic synesthesia, where multiple senses crossed over or were experienced in entirely new ways.
Featured Artists (Selected Works):
James Morales + Lukas Whatwhat - KaleidEscape, 2014 (pictured above and below)
Artist Azael Ferrer Gordo added an audio visual element to this collaborative piece, whereupon it evolved into an immersive sonic installation with projection mapping as pictured below. The KaleidEscape has been exhibited at The Oakland Museum of Art and at The Academy of Sciences in San Francisco.
Joshua Leon Harper - Dreams are just dreams, 2014
Televisions, DVD Players, Cables, Gaffing Tape, Wood
"While the culture machine abandons television in order to focus on integrating us all into the global internet matrix, an opportunity has arisen for us to reclaim Television as an artistic, and socially significant communications medium."
Luke Judd
-
Waiting for Exhale
(2014)
Glass, Plastic, Smoke, Projection Mapping
Julia Litman-Carper with Joey Casio
-
Shard Skin (2014)
Wood, stretch knit fabric, tape, wire, projections